Repeat Prescriptions
Repeat Prescriptions-will be issued at the doctor's discretion and are normally for patients on long-term treatment. The following options for re-ordering medication are available
If you need to order a repeat prescription please use either:
Order online with Nhs app
Order online with Patient online Access via the link at the top of this page
Ask your pharmacy to request this on your behalf
Place your request with your name & date of birth through the letter box on the door on right hand side when facing the building
NB: If you are under 16 or are on a medication that isn't listed on your Patient Online Access you will need to complete and eConsult.
Prescriptions will be ready in 48 hours provided you bring the prescription to the practice by 16:30. If the prescription is submitted after 16:30 it will not begin to be processed until the following working day (please note this is Monday to Friday as we are not open at the weekends or bank holidays so the 48 hours does not start until we are open again).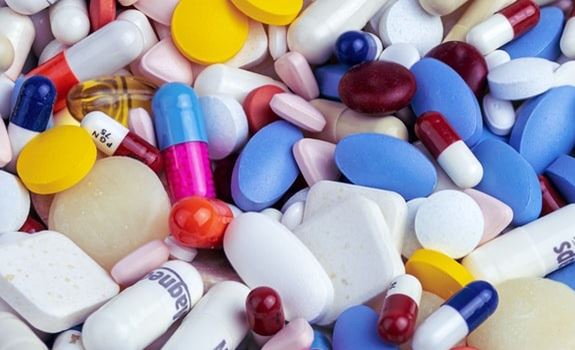 The Electronic Prescription Service (EPS)
The Electronic Prescription Service (EPS) is an NHS service. It gives you the chance to change how your GP sends your prescription to the place you choose to get your medicines or appliances from.
What does this mean for you?
If you collect your repeat prescriptions from your GP you will not have to visit your GP practice to pick up your paper prescription. Instead, your GP will send it electronically to the place you choose, saving you time.
You will have more choice about where to get your medicines from because they can be collected from a pharmacy near to where you live, work or shop.
You may not have to wait as long at the pharmacy as there will be time for your repeat prescriptions to be ready before you arrive.
Is this service right for you?
Yes, if you have a stable condition and you:
don't want to go to your GP practice every time to collect your repeat prescription.
collect your medicines from the same place most of the time or use a prescription collection service now.
It may not be if you:
don't get prescriptions very often.
pick up your medicines from different places.
How can you use EPS?
You need to choose a place for your GP practice to electronically send your prescription to. This is called nomination. You can choose:
a pharmacy. a dispensing appliance contractor (if you use one).
your dispensing GP practice (if you are eligible).
Ask any pharmacy or dispensing appliance contractor that offers EPS or your GP practice to add your nomination for you. You don't need a computer to do this. Click here to find a pharmacy
Can I change my nomination or cancel it and get a paper prescription?
Yes you can. If you don't want your prescription to be sent electronically tell your GP. If you want to change or cancel your nomination speak to any pharmacist or dispensing appliance contractor that offers EPS, or your GP practice. Tell them before your next prescription is due or your prescription may be sent to the wrong place.
Is EPS reliable, secure and confidential?
Yes. Your electronic prescription will be seen by the same people in GP practices, pharmacies and NHS prescription payment and fraud agencies that see your paper prescription now. Sometimes dispensers may see that you have nominated another dispenser. For example, if you forget who you have nominated and ask them to check or, if you have nominated more than one dispenser. Dispensers will also see all the items on your reorder slip if you are on repeat prescriptions.
For more information please visit the NHS Choices website .
Over the Counter Medications
Self care with over the counter products
Many common conditions and minor ailments can be treated at home with the support of your local pharmacy if needed.
You can use the link below to access the NHS symptom checker to help you find the most appropriate service for your health problem.
https://usetherightservice.com/self-care/nhs-symptom-checker/
Over the counter products for self-care are for things like pain relief, cold sores, cough and colds. These items can be bought from pharmacies and supermarkets without a prescription and are also often cheaper this way. You can get them without an appointment or seeing a GP.
Last year in Lambeth we spent over £1 million on prescriptions for self care products available over the counter. NHS Lambeth CCG no longer supports the routine prescribing of over the counter products for common conditions and minor ailments that are short term illnesses, and/or will get better with time.
Examples of self care treatments available to purchase over the counter without a prescription:
Acne treatment

Analgesic/pain relief treatment (short term

pain, fever, headache, muscle/joint injury)

Anti-fungal treatment (athlete's foot, oral and

vaginal thrush, ring worm)

Antiperspirant treatment (excessive sweating)

Cold sore treatment

Colic treatment

Constipation treatment

Cough, cold and sore throat treatment

Diarrhoea treatment

Ear wax remover

Eye treatments/lubricating products

(Conjunctivitis/dry eyes)

Haemorrhoid (piles) treatment

Hayfever treatment

Head lice treatment

Herbal and complementary treatments

Indigestion and heartburn (dyspepsia)

treatment

Mouth ulcer treatment

Nappy rash treatment

Scabies treatment

Threadworm treatment

Topical steroid treatment (insect bites/stings,

contact dermatitis, nappy rash)

Vitamins and minerals

Wart and verruca treatment
For advice and information on how to self care and treat a range of common conditions and minor ailments visit www.lambethccg.nhs.uk
Generic Medicines
Our practice attempts to use non-brand named (generic) medicines wherever possible as this saves the NHS a considerable amount of money. All hospitals use generic medicines. Most medicines have two names: the brand name which belongs to the company who originally manufactured it, and the generic name, which is the actual name of the medicine. Sometimes, therefore, you may see a drug on your prescription which differs from the name you know it by. Please be assured that the content of the drug is identical to that of the branded version.
Medication Waste
Wasted or unused medicine is a serious and growing problem within the NHS that you can help tackle.
It is estimated that as much as £300million is wasted every year on unused or partially used medication. For ways in which you can help please see following link:
Prescription Fees
Help with NHS costs
In England, around 90% of prescription items are dispensed free. This includes exemptions from charging for those on low incomes, such as:
those on specific benefits or through the NHS Low Income Scheme
those who are age exempt
those with certain medical conditions
More information is available at NHS Choices
NHS Charges
These charges apply in England only. In Northern Ireland, Scotland and Wales prescriptions are free of charge.
Prescription (per item): £9.65
12-month prepayment certificate (PPC): £111.60
3-month PPC: £31.25
If you will have to pay for four or more prescription items in three months or more than 14 items in 12 months, you may find it cheaper to buy a PPC.
Telephone advice and order line 0845 850 0030
General Public - Buy or Renew a PPC On-line
There is further information about prescription exemptions and fees on the NHS website.